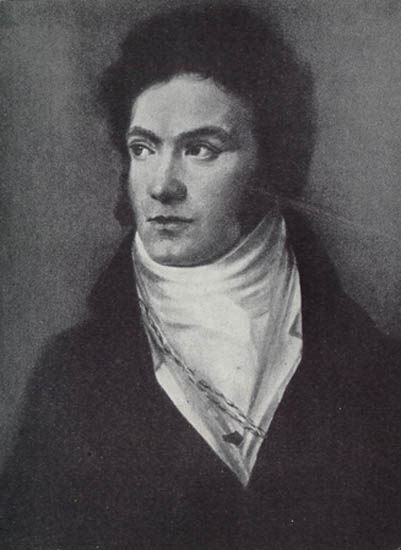 Ludwig van Beethoven
b.Bonn,Germany 17 December 1770
d.Vienna,Austria 26 March 1827
Ludwig van Beethoven was born in Bonn. His father was an amateur musician, who when discovered the musical talents of the young Beethoven, strived to make him the next child prodigy, in the mould of Mozart. We do not know whether he had a happy childhood, but given the harsh nature of his oft-drunk father, plus his impossible mission for his son (Beethoven was no Mozart, he needed more time to assimilate music), we can guess just as much.

Beethoven received lessons from Salieri (thought to have poisoned Mozart-untrue!) and Haydn (but the two were ill-suited to each other) and his proficiency on the keyboard was soon realized. Beethoven did in fact play for Mozart, who exclaimed that "he would one day give the world something worthy of hearing".

Beethoven's compositional style was revealed in his many rounds of sketches before a work reached its final form. He was a master in every form of music he wrote. He completely revolutionised the symphony with such massive works as the "Eroica" and the "Choral", and in his piano works, especially his sonatas, he demanded playing of technical power and verve never heard before his time.

Becoming increasingly hard of hearing towards his later years, he still wrote with much sureness of thought and only in Beethoven's music do we get moments of majestic opulence followed by passages of extreme tenderness.

(more comprehensive biography to follow)
The most famous picture of the composer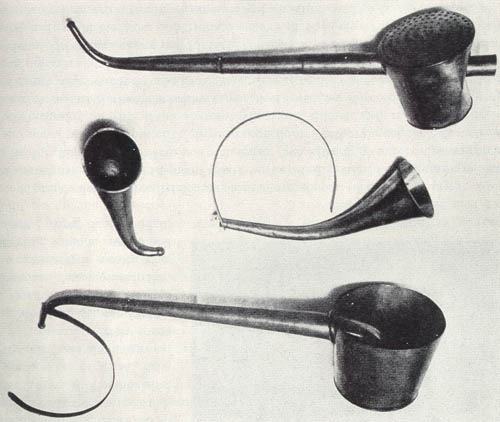 Beethoven's hearing apparatus
Recommended works
Symphony No. 9 in D Minor

Better known as the "Ninth Symphony" or the "Choral Symphony", it was the longest work ever written for that genre at his time (lasting almost an hour) and comes complete with a finale incorporating a chorus and SATB soloist. The profoundly simple yet magnificent "Ode to Joy" occurs in the finale.


Violin Romances

You really must listen to this ones. They are really the sweetest and most melodious things ever written for the instrument.


Violin Sonata No. 5 "Spring"

Ditto


Piano Sonatas

Beethoven's sonata pack much excitement and power in their grand sweeping passages in the outer movements. However, his slow movements are as spiritual as it can get. Famous sonatas are the "Pathetique", "Moonlight", "Tenpest", "Waldstein" "Hammerklavier" and "Appassionata".